Serving Cherry Creek and Denver, Colorado
Dental bridges are a good treatment option for people who are looking to replace a lost tooth. Tooth replacement can not only improve the appearance of your smile, but it can restore your ability to chew and speak. It can also protect your other teeth from drifting and additional damage. A dental bridge is a long-term fixed restoration in your mouth that is highly aesthetic.
If you have lost a tooth, there are several replacement options available. This page will give you some background information about dental bridges, but it cannot help you decide among the different options to help you decide on the best treatment option for you. To talk to cosmetic dentist Dr. Jeff Johnston about your tooth replacement options, please contact Ascent Dental in Cherry Creek, Denver today.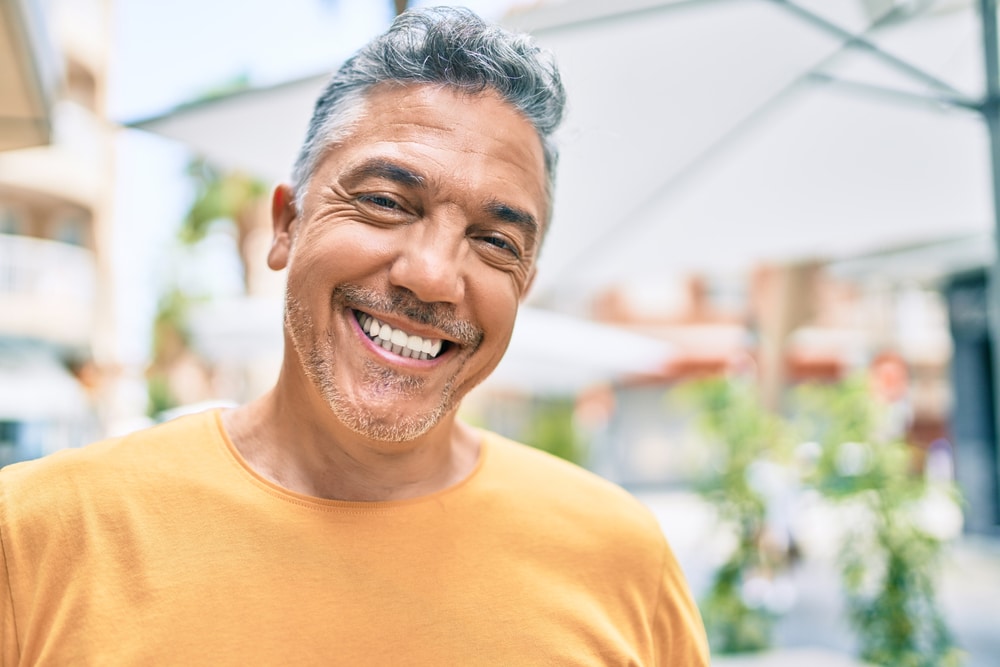 Understanding Dental Bridges
Dental bridges use supports on either side of a missing tooth to bridge the gap. These supports are dental crowns placed over the healthy teeth on either side of the gap that are anchored to an artificial tooth or pontic. Sometimes, dental bridges can be anchored to a dental implant on one or both sides.
In the past, dental bridges were connected together using wires, but modern dental bridges are typically created as a single piece of ceramic, which makes them stronger, easier to clean, and more attractive.
Benefits of Dental Bridges
Dental bridges are good restorations for tooth replacement because:
They do not slip out of place
They do not require bone be present directly below the replacement tooth
They allow you to eat most of the foods you enjoyed before losing teeth
They are highly aesthetic
They are durable—last ten years or more in most cases
All of these make dental bridges a good treatment option for many people looking to replace a missing tooth.
Disadvantages of Dental Bridges
Dental bridges, however, are not the best treatment option for everyone. Their disadvantages include:
Require modification of neighboring teeth to place anchor crowns
Require special care to ensure food and bacteria do no accumulate under the bridge
Do not stimulate the gums or bone that support teeth
The extent to which these limitations matter to you depends on the condition of your teeth and gums.
To talk to Denver general dentist Dr. Jeff Johnston about dental bridges, please schedule a consultation at Ascent Dental today.