Serving Cherry Creek and Denver, Colorado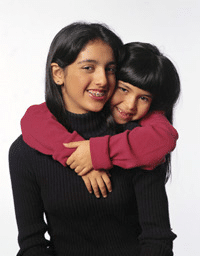 If you are unhappy with crooked teeth, then you have probably long been looking to have them straightened. When you are considering tooth straightening, traditional orthodontics, known as braces, remain the best option. At Ascent Dental, we know that one of your main concerns—after ensuring you get great results—is finding an affordable orthodontics option. We work hard to keep our practice costs down and are members of most dental insurance networks in the area.
To talk to us about a treatment plan, or simply to talk to our insurance coordinator about coverage for the procedure for you or your child, please contact Ascent Dental today.
Orthodontics Options
Braces are not the same as they used to be. Nowadays, there are many orthodontics options that allow you to customize your orthodontic experience.
Traditional braces can be customized using different colored bands or even shaped brackets that allow you to show off your style with braces. On the other hand, if you just want them to be as subtle as possible, tooth-colored wires, clear plastic brackets, and clear bands make these braces practically vanish.
Six-month smiles is another option for achieving your tooth straightening goals. If the primary problem with your smile is your front teeth, we can design a braces solution that puts these teeth into alignment in just six months.
During your consultation with Cherry Creek cosmetic dentist Dr. Jeff Johnston, he will discuss these options with you and help you decide which you are a candidate for and which is best for meeting your cosmetic goals.
Why Choose Ascent Dental
Ascent Dental is a practice dedicated to forming long-term, positive relationships with patients. Which is good because with braces you're going to be working with a practice for upwards of six months of regular visits—if you don't enjoy these visits, your experience will not be a positive one. Our dentist, Dr. Jeff, and his dedicated team, want to make sure you enjoy your dental visits. And our comfortable office, conveniently located in the Cherry Creek area, central to most of the Denver Metro area, helps your visits to be pleasant as well.
We also know that affordability is a major concern for people considering braces. We work hard to make your braces affordable. We are in-network for most area dental insurance plans. For those procedures not covered by insurance, we work hard to keep costs down and even offer affordable financing.
To learn more about what makes braces different at Ascent Dental, please schedule a consultation today.