What You Should Know
Need emergency dental help? Ascent Dental Group is here for you. We offer immediate, same-day care in Denver and Cherry Creek. And if you're not sure what to do before you come to our office, read on for some dental emergency advice that will help you stay prepared.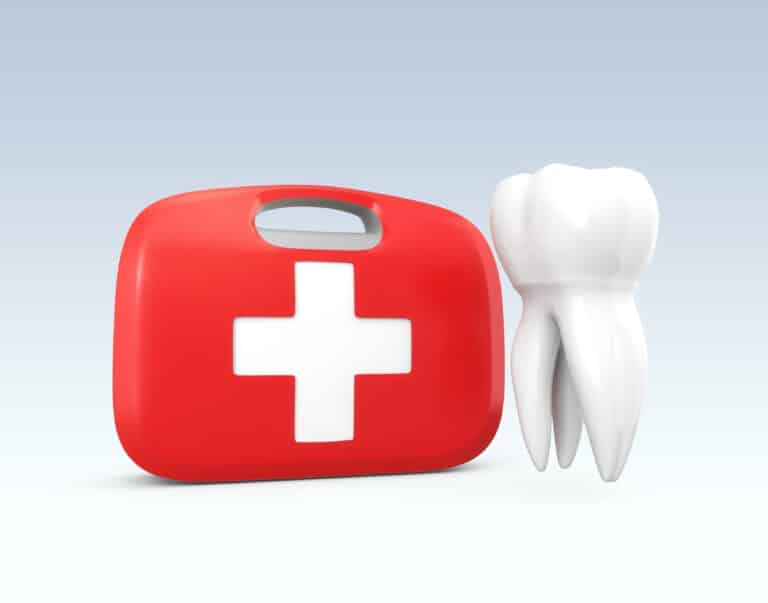 Dental Emergencies Can Happen At Any Time – Be Prepared!
 Nobody wants to experience a dental emergency, but they can happen at any time, and cause damage to your teeth and gums, the soft tissue inside your mouth, and injuries to your jaw.
It's very important to get timely care for a dental emergency in Denver, and some are more important than others. If you have a knocked-out tooth, for example, you need to have your tooth replaced within 1-2 hours to save it, so contact us immediately to get the emergency dental help you need. Even if the tooth cannot be saved, modern tooth replacements like dental implants can be used to repair the damage.
 Broken and chipped teeth are less urgent, but still need to be treated right away. A tooth can chip or crack at any point, often when eating hard foods or due to a dental trauma. A filling or crown may be used to repair it. Contact a dentist to discuss the severity of the issue.
 Toothaches are another common emergency that can happen at any time. A toothache can be extremely painful. If you have a toothache that continues after 1-2 days and gets worse, or you notice a toothache after experiencing dental trauma to your tooth, contact your dentist right away to get help.
 When Should I Contact A Dentist For An Emergency Appointment?
 Here are our guidelines – if you notice any of the following symptoms, contact a dental provider for help immediately. 
Swelling in the mouth or facial area – This may indicate a serious tooth infection, or major trauma to your face after a dental injury. Get in touch right away to get help from a dentist.


Dental trauma – If your mouth has been injured in an accident from a slip or fall, a fender-bender, or a hard hit in a contact sport, it's best to get a consultation with a dentist right away.


Knots or swelling in gums – Bumps on gums can result from oral injuries, but can also indicate oral cancer. Serious swelling in gums often results from gum disease or tooth infections, so this is a major cause for concern.

Serious oral bleeding – If oral bleeding doesn't stop within an hour after an injury, you should see a dentist to treat your cuts, lacerations, and oral injuries.


Loose tooth – Whether it's caused by oral trauma or gum disease, a loose tooth must be splinted and re-attached ASAP to preserve your tooth and your oral health.


Severe oral pain that won't go away – Any significant oral pain that doesn't go away after taking a pain reliever demands immediate attention from a dentist.
 Contact Us For Emergency Dental Help In Cherry Creek, Denver!
 We hope the dental emergency advice above will help you stay safe and save your tooth if you're experiencing a serious oral injury. If you have any questions about a dental emergency, don't wait. Contact us online or give us a call at 303-975-6987 to get the help you need.